Following the last stage of the Mondego River we visit the Special Protection Area of Taipal wetland at Montemor-o-Velho. In this flooded area we can find several species of ducks, especially the Shoveler, the Pintail, the Mallard and Teal. The Marsh Harrier is present throughout the year and is constantly patrolling the reeds looking to surprise an unwary prey. Here too we find the Glossy Ibis.
Continuing the route towards the mouth at Figueira da Foz, we arrive to the island of Murraceira, an area of estuary and saltpans, where diversity and quantity of waterfowl is considerable. Large numbers of herons and shorebirds flock here every winter, like the Little Egret, the Great Egret, the Grey Heron, the Black-Winged Stilt and the Avocet. But the highlight are the beautiful groups of Flamingos, the peculiar Spoonbills and the unique Osprey.
This activity takes place only during the months of December to February.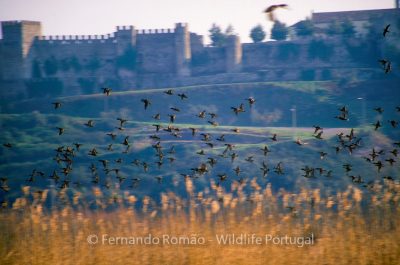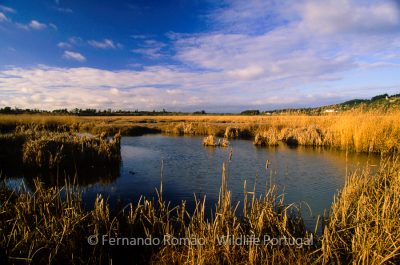 Price per person: €35,00
The price of the activity includes expert guide, use of optical equipment, insurance and taxes.
Groups from 4 to 8 participants. Other conditions please contact us.
Must add 23% VAT
Through the contacts available, indicating your name and cell phone contact/email.
The reservation is only guaranteed upon payment of 50% of the registration fee.
email: info@wildlifeportugal.pt
phone: +351 918 068 872