Faia Brava Reserve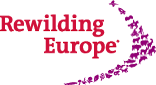 Faia Brava on a Discovery is a safari visit to this private nature reserve, crossing it on board of a Land Rover Discovery. This way we will look out for the semi-wild horses and the cattle, enjoying the exclusive landscape of this wild area and watch the glide and circling of the vultures up in the sky or, if lucky, glimpse the rare sight of an eagle.
The Coa Valley
Located in the Coa Valley, along the border of Guarda District, Faia Brava Reserve covers about 1000ha of land. In this sector, the steep slopes of the river are formed by granite outcroppings and cliffs, which are a great habitat for the cliff-breeding birds. This area is inserted in the Coa Valley SPA (Natura 2000) and IBA (Birdlife International Important Bird Area) and, finally, in the Archaeological Park of the Coa Valley, a UNESCO World Heritage Site.
In 2010 Faia Brava Reserve was classified by the Nature and Biodiversity Conservation Institute (ICNB) as the first private protected area of the country and is also currently a pilot area of the European project Rewilding Europe, for the creation of wild natural areas and for the development of nature tourism in Europe.
Main natural values

Through this Faia Brava on a Discovery safari, we will be able to see the diverse Coa Valley fauna. And this is the key factor for the value of this natural reserve. The most emblematic animals are the cliff-breeding birds, of which stand out: Black Stork (Ciconia nigra), Egyptian Vulture (Neophron percnopterus), Griffon vulture (Gyps fulvus), Golden Eagle (Aquila chrysaetos), Bonelli's Eagle (Aquila fasciata), Eagle Owl (Bubo Bubo) and Alpine Swift (Apus melba).
Other interesting birds
are the Short-toed Snake Eagle (Circaetus gallicus), the Booted Eagle (Hieraaetus pennatus), the European Bee-eater (Merops apiaster), the Blue Rock Thrush (Monticola solitarius), the Orphean Warbler (Sylvia hortensis), the Sardinian Warbler (Sylvia melanocephala), the Subalpine Warbler (Sylvia cantillans), the Woodchat Shrike (Lanius senator), the Iberian Magpie (Cyanopica cooki), the Spotless Starling (Sturnus unicolor) and the Spanish Sparrow (Passer hispaniolensis).
Reptiles and Amphibians
At the Reserve we can still found an interesting representation of reptiles, with Spiny-footed Lizard (Acanthodactylus erythruros), Ocellated Lizard (Timon lepidus), Large Psammodromus (Psammodromus algirus), Moorish Gecko (Tarentola mauritanica), Spanish Terrapin (Mauremys leprosa), Ladder Snake (Elaphe scalaris), and amphibians such as Bosca's Newt (Triturus boscai), Marbled Newt (Triturus marmoratus) and Iberian Water Frog (Rana perezi).
Butterflies
There are also a great diversity of insects but, the emphasis is on butterflies like the Moroccan Orange Tip (Anthocharis euphenoides), the Cleopatra (Gonepteryx cleopatra), the Spanish Marbled White (Melanargia ines) and the Southern Gatekeeper (Pyronia cecilia).
The botanic values
Among the plants, the focus goes for the Spring flowers, which we emphasize some species of orchids like the Serapias lingua, Serapias cordigera and the Orchis coriophora, but also several iberian endemic plants like the Digitalis thapsi, the Antirrhinum graniticum and the Linaria saxatilis, among others.