A few days ago, we had been helping on a new documentary production, this time for a Dutch producer, Sugar Rush Film, that wanted to include a few scenes from vultures at the feeding-station.
So, after an early start, with a detailed preparation, we had to wait a while for the main actors. The rainy and stormy night were surely responsible for the late morning start of these birds. But they didn't fail on us. Slowly and gradually, they began to come together over the feeding area, circling and circling, waiting for the cameraman to finish the shooting of this moment and went back inside the hide.
Then, after a few moments of analysis to ensure the safety of the site, the already big group of about 60 Griffon vultures, started to dive to the ground to begin the feast, providing more spectacular filming.
Take a look at our hide-dedicated page to know more about this experience: https://www.wildlifeportugal.pt/en/hide-photography/vultures/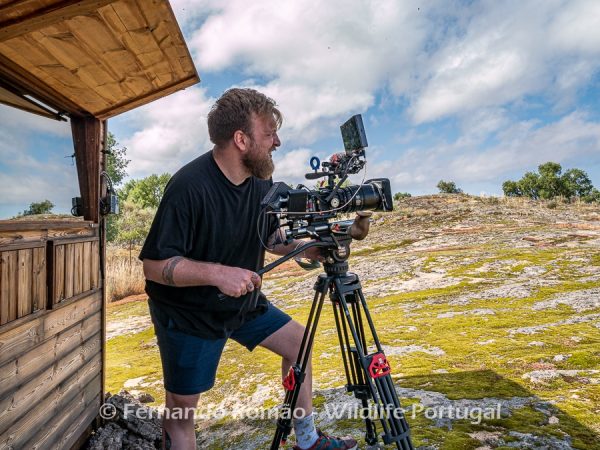 documentary
,
Griffon
,
hide photography
,
hidephotography
,
nature photography
,
vultures
,
Wildlife Portugal
,
wildlifeportugal